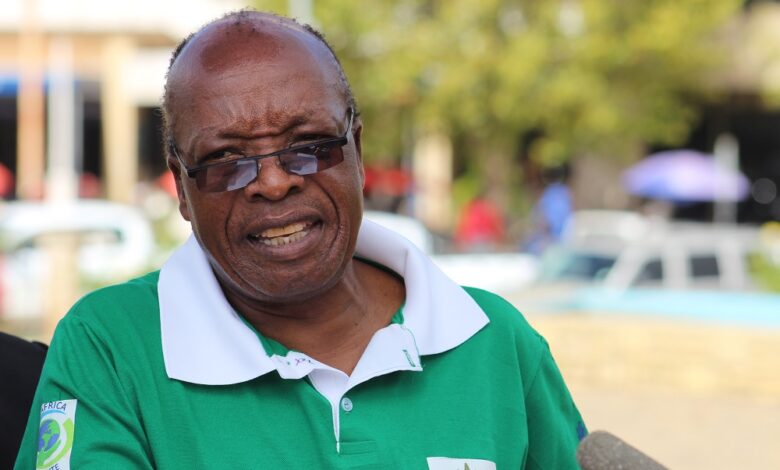 Honourable Motlohi Maliehe is the Minister of Public Service. He previously served as a Minister of Forestry and Land Reclamation from May 2020 to February 2021. He was sworn to his position in May 2020 following the collapse of the 3rd Lesotho Coalition Government led by former Prime Minister and Leader of All Basotho Convention (ABC) political party, Dr Motsoahae Thomas Thabane in May 2020. He is a Member of Parliament representing ABC for Butha-Buthe Constituency No. 05.
Following the snap elections in 2017, he was appointed the Minister of Forestry, Range and Soil Conservation and later moved to serve as Minister of Tourism, Environment and Culture. He was also appointed to the position of a Minister of Social Development until May 2020. In 2012, Honourable Maliehe was elected as Chief Whip until 2014 when appointed as Minister of Justice, Human Rights and Correctional Service.
He started his primary education at Maluba-lube Primary School in 1964 and finished his secondary education (Junior Certificate) at St James High School in 1976. He completed his C.O.S.C at Butha-Buthe High School in 1978
Honourable Maliehe attended several short courses that include certification in Time Management, Mining Economics, and Conflict Management whereby he acquired skills like time management, conflict management and teamwork.
Honourable Motlohi Maliehe actively engaged in politics at the age of 6. He joined the Basutuland Congress Party (BCP) which was led by the late Dr Ntsu Mokhehle. Due to the then Lesotho political instability, in 1979, Hon. Maliehe left the country to the Republic of South Africa (RSA), a year after completing his COSC. Upon his return from exile in RSA, Dr Mokhehle defected from BCP to form the Lesotho Congress for Democracy (LCD) political party and Honourable Maliehe also defected from BCP to join the new LCD party.
In 2002, he was elected into the National Assembly to represent LCD for Butha-Buthe Constituency No. 5 until 2007 when he joined the newly formed political party thus All Basotho Convention (ABC) political party. Honourable Maliehe was among the 17 Members of Parliament who left LCD to join ABC.
Besides his participation in party politics, he is one of the co-founders of National Union of Mineworkers (N.U.M) in the Republic of South Africa, and also played a major role in establishing COSATU in 1986.
Honourable Maliehe was born on September 28, 1958 at Molumong in the district of Mokhotlong. He likes reading novels and managerial texts. He also enjoys touring.