News
El Ni?o drought leaves 1 million African children severely malnourished – UN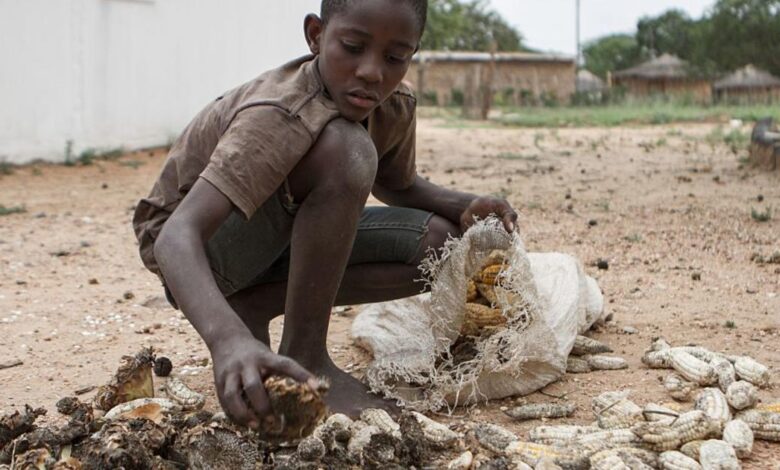 BARCELONA, Feb 17 (Thomson Reuters Foundation) – Nearly 1 million children need treatment for severe malnutrition in eastern and southern Africa due to drought that is putting millions more at risk of hunger, water shortages and disease, the U.N. children's agency said on Wednesday.
Even though the powerful El Ni?o weather phenomenon blamed for the drought is forecast to dissipate in the coming months, its impact on people in affected countries will last far longer, the United Nations has warned.
"El Ni?o… will wane, but the cost to children – many who were already living hand-to-mouth – will be felt for years to come," said Leila Gharagozloo-Pakkala, regional director for east and southern Africa with the U.N. Children's Fund (UNICEF).
"Governments are responding with available resources, but this is an unprecedented situation. Children's survival is dependent on action taken today," she added in a statement.
In a late January update, the U.N. Office for the Coordination of Humanitarian Affairs (OCHA) said El Ni?o would affect more than 60 million people across parts of Africa, the Pacific, Asia and Latin America.
The current impacts of El Ni?o – a warming of sea-surface temperatures in the Pacific – include drought in Central America, southern Africa, Indonesia and the Philippines, and wetter conditions in the southern Horn of Africa, south Brazil, Peru and Ecuador.
The extreme weather is hitting production of staple foods in those regions, including maize, rice and wheat.
In Africa, Zimbabwe, Lesotho and most provinces in South Africa have declared a disaster, while in Ethiopia, the number of people in need of food aid is expected to rise to 18 million by the end of 2016 from just over 10 million now, UNICEF said.
Ethiopian children are increasingly missing school as they have to walk further in search of water after two seasons of failed rains, it added.
In Malawi, facing its worst food crisis in nine years, some 2.8 million people are at risk of hunger, and cases of severe acute malnutrition jumped by 100 percent from December to January, UNICEF said.
Meanwhile, Kenya is experiencing cholera outbreaks aggravated by floods, while in Zimbabwe, a drop in water supplies from the few functioning boreholes is putting people at greater risk of waterborne diseases such as diarrhoea.
OCHA has estimated it will take affected communities around two years to recover from El Ni?o-exacerbated drought – if agricultural conditions improve in the second half of this year, the U.N. statement said.
UNICEF has appealed for $155 million for its work in El Ni?o-hit African countries this year. So far it has received only 15 percent of what it needs in southern Africa.
Last week charity Save the Children said food aid for Ethiopians would run out in April unless donors stepped up with more funds by the end of this month.