News
MALOME VECTOR DROPS 'YA COSTA' FEATURING 25K AND LIZI WOKUQALA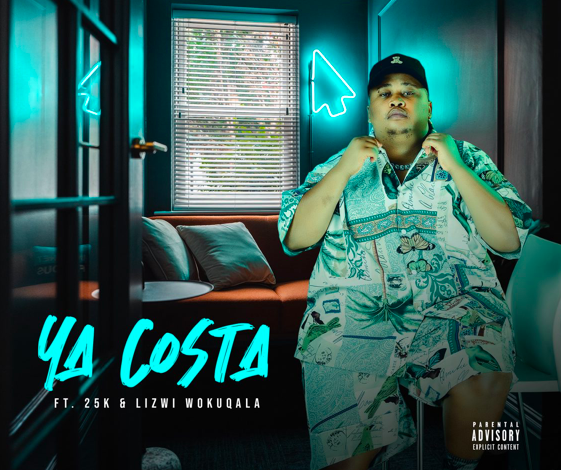 His latest single, 'Ya Costa', is the second release he has put out under Ingrooves Africa as an independent artist.The song features popular South African rapper and producer Lehlohonolo Molefe, also known as 25k, as well as Lizwi Wokuqala, a fresh and new talent signed under The Whole Time Entertainment. 'Ya Costa' is a Trap inspired song that gives listeners a look into the lifestyle of Malome Vector, 25k and Lizwi Wokuqala. Hard hitting basslines serve as the bed for this hit track with is topped with lightly arpeggiated bells and a hook that will leaving you singing even when the song ends.

It is characterized by slow tempos and heavy bass drums, often accompanied by synthesizers, 808 kick drums, and catchy hooks. The song 'Ya Costa' is a trap-inspired piece that reflects on the changes in lifestyle and fashion sense.
STREAM 'YA COSTA'
About Malome Vector:Malome Vector, a rapper from Lesotho and a multi-platinum seller, has become a well-known name in the South African Afro-Pop and Hip-Hop scene with popular songs like 'Dumelang' and 'Nobody'. This year, he has made significant strides as an artist by going independent and establishing his own independent label The Whole Time Entertainment, as well as securing a new distribution deal with Ingrooves Africa (Electromode), a top global distributor. Malome Vector is renowned for infusing his music with his Lesotho heritage and unique delivery style. He draws inspiration from the love and support he receives from ordinary people through social media.