News
A8 MANDELA ROAD INACCESSIBLE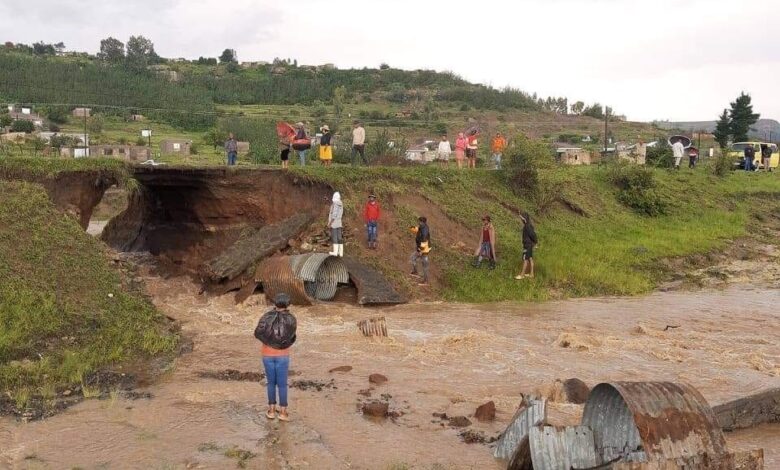 The Disaster Management Authority (DMA) has made motorists and users of the A8 Mandela Road which is the road that joins Sebothoane, Khanyane and Pitseng in Leribe that the road is inaccessible.
This comes after heavy rains hit the country on Wednesday and led to the disintegration of the above-mentioned road.
Speaking in an interview with the Lesotho News Agency (LENA), the Assistant Public Relations Officer for the Disaster Management Authority, Mrs. Mahlape Koali explained that the department of Roads Directorate shall make temporary intervention measures and alternative roads shall also be made, noting that in the meantime, motorists are urged to use the Ha Leshoele to Ha Setene route.
She said so far, the only report of damaged roads due to the heavy rains that the office has received is Khanyane area and she urged motorists and the community to be cautious and stay away from flowing rivers.
The A8 Road adds to the number of roads such as the Koro-Koro Road which have been swept away by rain showers, saying they need to attend to.
The recent rains the country experienced have led to the overflowing of rivers, filling up dams and blowing off houses to mention a few.