News
Standard Lesotho Bank Response on non-payment of dividends for 2020/21 financial year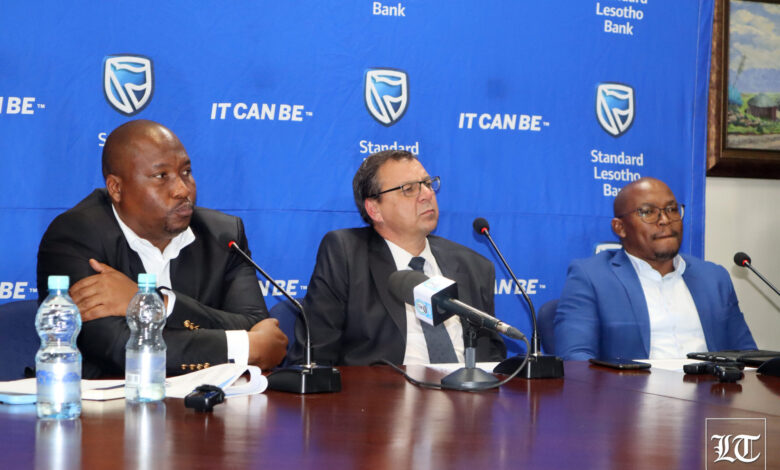 Standard Lesotho Bank is aware of the recently released Auditor General's report on the status of Government accounts for 2020/21, where the report states that Standard Lesotho Bank is amongst a list of state-owned enterprises that have not paid dividends to the Government of Lesotho.
Firstly, as a point of clarification, Standard Lesotho Bank in not a state-owned enterprise or parastatal, but a public limited company owned by shareholders, being the Standard Bank Group, Lesotho Unit Trust, and the Government of Lesotho with a 9.65% shareholding in the business. The Bank is also licensed under the laws of Lesotho under the Financial Institutions Act (FIA) of 2012 as a regulated financial institution under the Central Bank of Lesotho.
As a shareholder, the Government is entitled to dividends at the end of each financial year, and the Bank has a history of consistently paying dividends to the Government of Lesotho through the Ministry of Finance. In the past year's financial year 2021/22 these were accordingly declared and paid out.
With regards to the payment of dividends, for 2020/21 fiscal year, the Central Bank of Lesotho (CBL) issued a directive to all commercial banks in Lesotho including Standard Lesotho Bank not to pay dividends in response to the Covid-19 pandemic and in anticipation of its negative impact on the economy. This was intended to ensure that liquidity and capital positions in the banking system remain stable with adequate capacity to absorb potential losses that could be anticipated due to the economic downturn of which at the time, its length and depth were unknown. It is against this background that the CBL responded to the Bank on 30th April 2020, declining Standard Lesotho Bank's request to pay dividends and the Bank duly complied.
As a regulated financial services provider, we continue to comply with these and other local regulations and directives, even as we strategically strive to bring value and extend services to Basotho throughout the country. Therefore, Standard Lesotho Bank did not "fail" to pay dividends, as may have been implied in the report. Rather, the Bank (as all the other local commercial banks) was directed not to pay dividends to "all" its shareholders by the Central Bank of Lesotho for the 2020/21 Fiscal year in response to the dire impact of Covid-19 on the economy, and as per reasons articulated above.
On this note, it is important to note that during that time, the Bank implemented measures to preserve a sound financial position, whilst at the same time ensuring that our customers are cushioned from the severe impact of the pandemic. In particular, the Bank provided a total relief package amounting to M617 million to support continuity of their businesses and sustainability of livelihoods. These relief measures included payment holidays, arrears re-spread and loan restructuring.